Wellman – Oxford Social Club November 24, 2017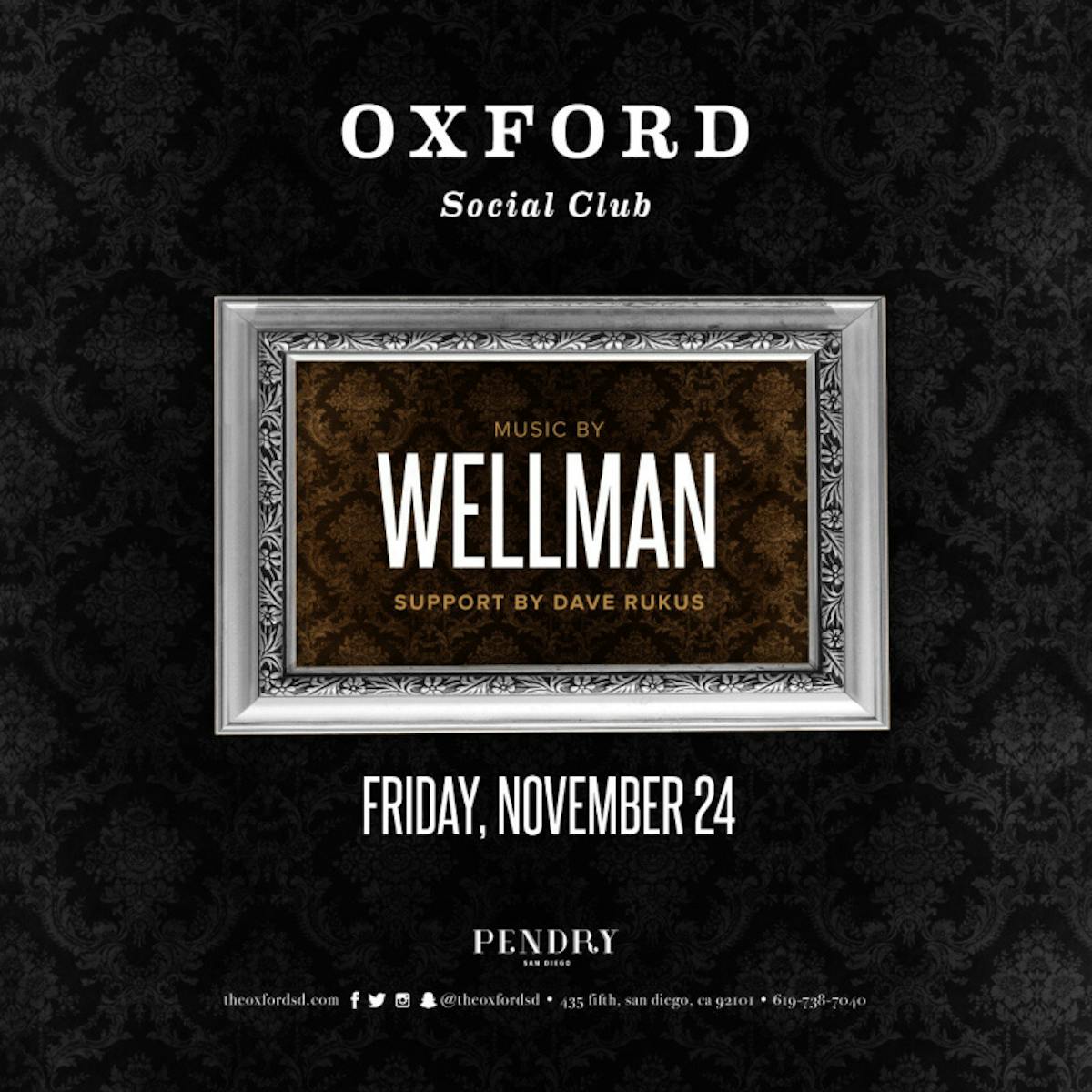 Wellman Ignites the Best Night Club San Diego Showcases
On the evening of November 24, 2017, the Oxford Social Club, a standout in the San Diego Nightclub circuit, was set alight with the dynamic beats of Wellman. This event was a testament to the club's dedication to curating unparalleled musical nights in San Diego's vibrant nightlife scene.
Wellman: A Musical Maestro in San Diego's Premier Night Club
Wellman, celebrated for his versatile musical style, turned the Best Night Club San Diego has on offer into a rhythmic paradise. The atmosphere was charged, with attendees grooving to every beat, embodying the pulsating energy of San Diego's nightlife. For those passionate about the evolving world of DJing, this Rolling Stone article provides an intriguing read.
Key Moments from Wellman's Set
Varied Playlist: Wellman's set was a harmonious mix of crowd favorites and fresh tracks, ensuring a vibrant dance floor from start to finish.
Interactive Experience: The club's state-of-the-art lighting and sound systems, combined with Wellman's prowess, crafted an immersive musical journey.
Unforgettable Vibes: Wellman's connection with the crowd was undeniable, making it a night that will be talked about for years to come.
Stay Tuned for More at Oxford Social Club
If you missed Wellman's performance, fret not. The top Night Club Near Me is always buzzing with upcoming events. Keep an eye on our events page to be part of the next big event at Oxford Social Club. For a broader perspective on how DJs are shaping global nightlife, check out this DJ Mag Top 100 list.