Step into a Tulum Oasis: Oxford Social Club Hosts Exclusive Event with a Luxurious Twist!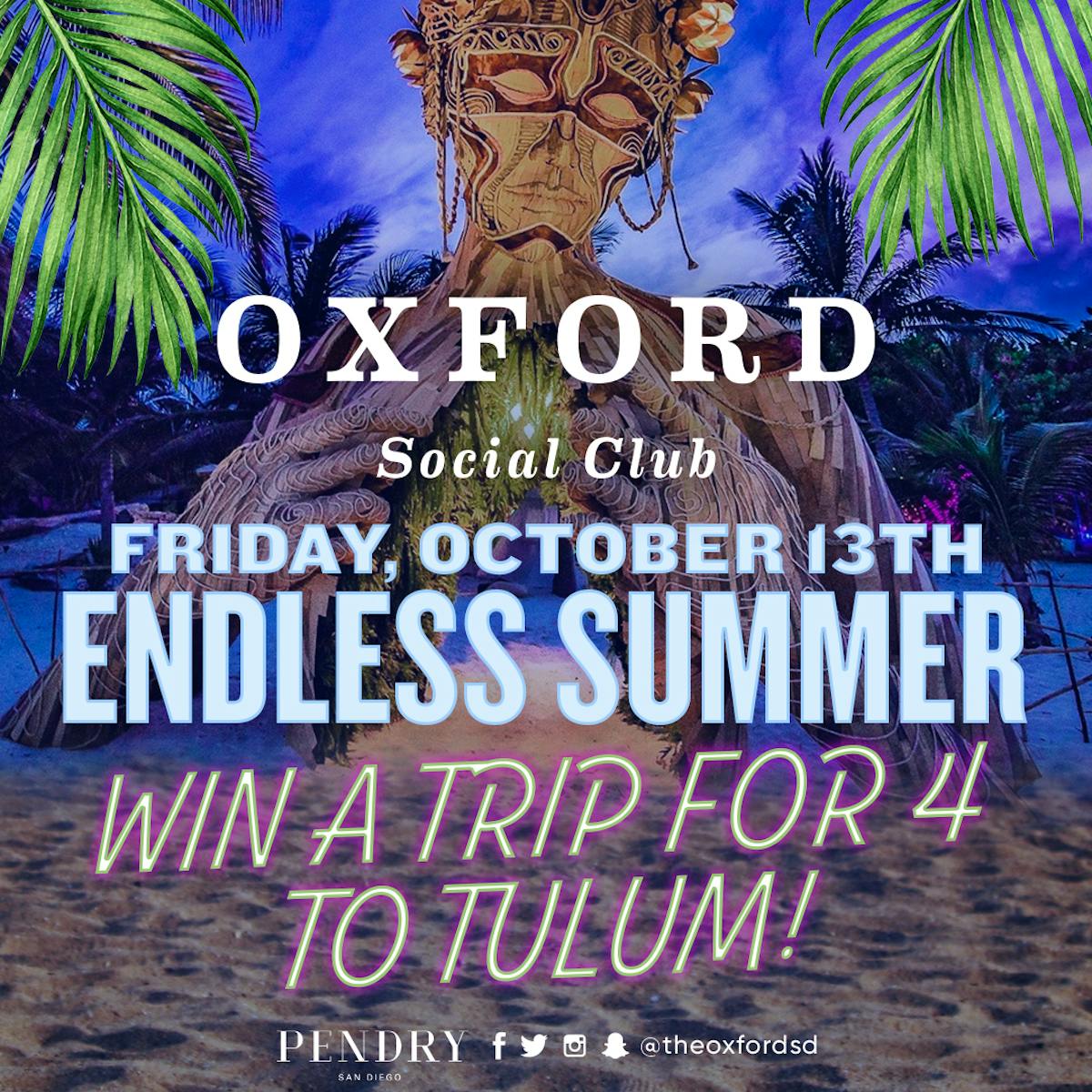 San Diego Nightlife Meets Tulum's Tropical Paradise at The Oxford Social Club
San Diego's vibrant nightlife is set for a mesmerizing twist. The Oxford Social Club, celebrated as the Best Night Club San Diego has to offer, is gearing up for a Tulum-themed spectacle. As autumn leaves rustle, attendees will find themselves amidst the lively beaches and verdant jungles of Tulum, all while staying in San Diego's pulsating heart. Dive into the captivating ambiance of this Mexican haven, savoring tropical concoctions, awe-inspiring décor, and rhythms that ensure your feet never miss a beat.
Win a Dreamy Escape: The Ultimate San Diego Nightclub Giveaway
But the night holds more than just memories. Culminating the evening's festivities, The Oxford Social Club is set to gift a dreamy Tulum vacation for four. That's right! A fortunate guest, along with their entourage, will get to relish the very essence that painted the evening's canvas. From the cerulean embrace of the Caribbean to the whispers of ancient Mayan tales, the victors are promised an unparalleled escapade.
It's time to showcase your finest attire, indulge in exotic libations, and sway beneath the shimmering chandelier. The Oxford Social Club's Tulum-themed soirée is more than just an event; it's a testament to the spirit of exploration and the joy of serendipitous journeys. This isn't merely a festivity; it's your golden ticket to a paradisiacal realm. Don't let this exceptional experience slip away!