Spryte – Oxford Social Club November 10, 2017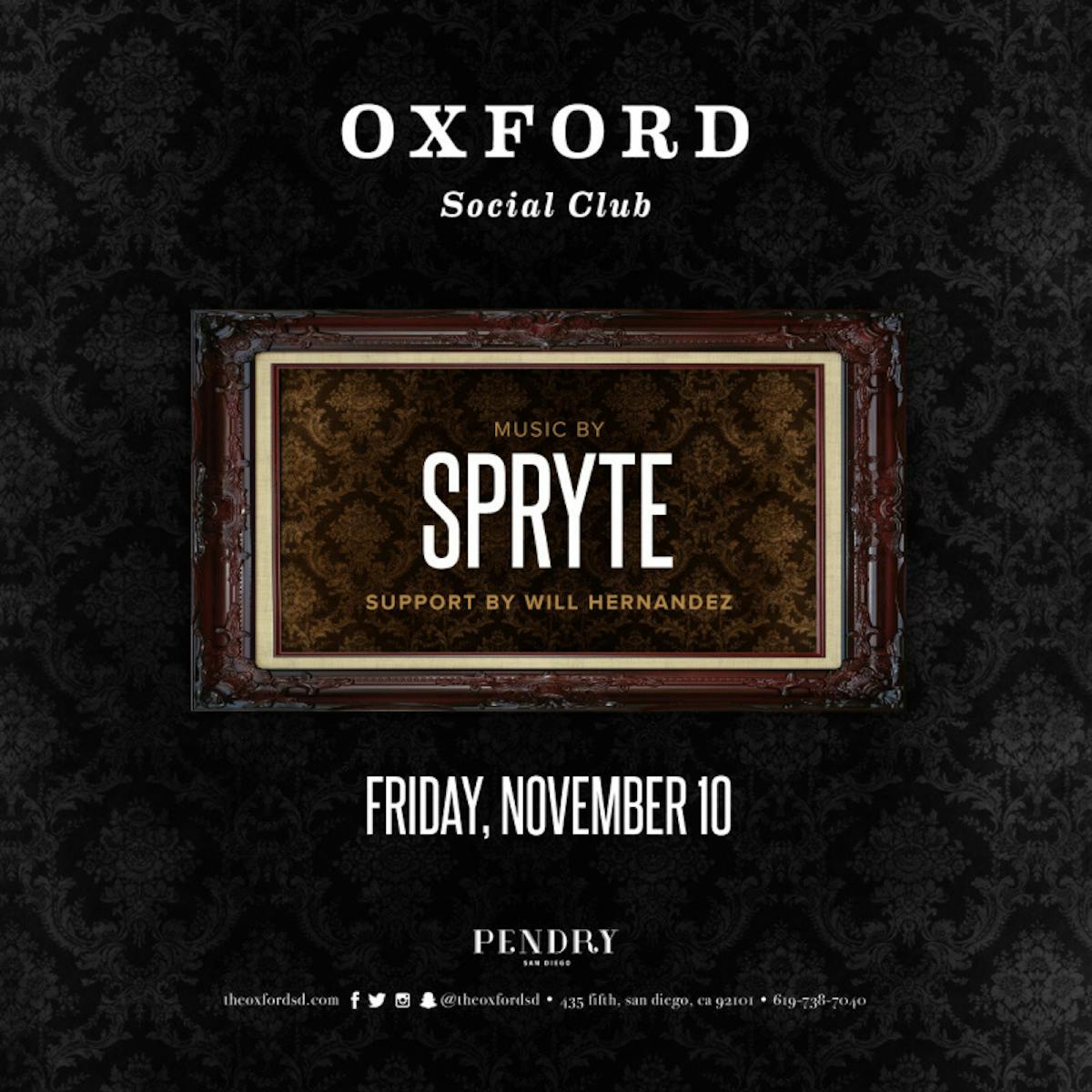 Spryte Ignites the Dance Floor at San Diego's Elite Nightclub
November 10, 2017, marked a special evening at the Oxford Social Club. As a beacon in the San Diego Nightclub landscape, the venue was electrified by the dynamic beats of DJ Spryte. This event was yet another testament to Oxford Social Club's status as the Best Night Club San Diego enthusiasts rave about.
Spryte: A Symphony of Beats in San Diego's Night Club Scene
With his unparalleled mixing skills, DJ Spryte offered a musical journey that resonated deeply with the crowd, epitomizing the essence of the Best Night Club San Diego boasts. The attendees were enthralled, dancing with abandon and soaking in the vibrant energy of San Diego's nightlife. For those keen on exploring the world of electronic music, this Resident Advisor feature offers a deep dive.
Highlights from Spryte's Performance
Eclectic Mixes: Spryte's set was a blend of genres, ensuring a pulsating dance floor throughout the night.
Visual Delight: The club's state-of-the-art lighting perfectly complemented the beats, creating a mesmerizing ambiance.
Engaging the Crowd: Spryte's connection with the audience was evident, making it an unforgettable night for all present.
What's Next at Oxford Social Club?
Missed Spryte's performance? Worry not. The premier Night Club Near Me is always gearing up for its next headline event. Stay in the loop with our events page for all upcoming musical extravaganzas at Oxford Social Club. For a broader view on the global DJ scene, this Mixmag feature is a must-read.