Rick Ross Takes Over San Diego's Hottest Nightclub: Oxford Social Club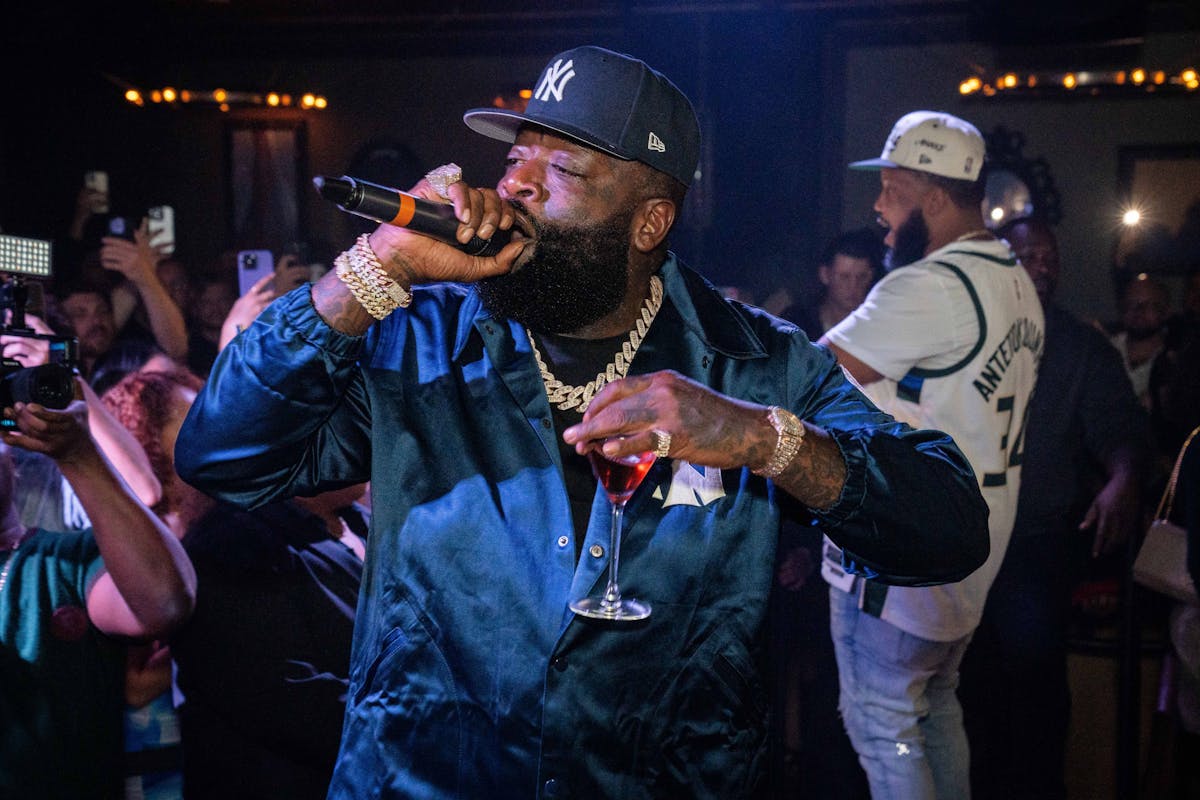 San Diego is known for its vibrant nightlife, and when it comes to the best nightclub experiences in the city, Oxford Social Club is a name that often tops the list. Recently, the nightclub played host to none other than the hip-hop icon himself, Rick Ross. Fans and partygoers alike were in for a treat as Rick Ross took the stage to perform his chart-topping hits, creating an unforgettable night of music and entertainment. In this blog, we'll take you through the electrifying night when Rick Ross graced Oxford Social Club with his presence and performed his hit songs.
A Night to Remember
The stage was set, the crowd was buzzing with excitement, and the anticipation was palpable as the doors of Oxford Social Club opened to welcome Rick Ross and his devoted fans. Located in the heart of San Diego's Gaslamp Quarter, Oxford Social Club is no stranger to hosting top-tier musical acts and providing an exceptional nightlife experience. Still, the night of Rick Ross's performance promised to be exceptional.
Rick Ross, the rapper, songwriter, and entrepreneur, known for his distinctive voice and charismatic stage presence, did not disappoint. As he took the stage, the crowd erupted in cheers, and the energy in the room soared to a new level. Ross, often referred to as "The Boss," made sure to bring his A-game, and he delivered a performance that will be remembered for years to come.
The Hit Parade
Rick Ross's extensive catalog of hit songs provided the soundtrack for the night, and fans were treated to an unforgettable performance. Some of the standout tracks that had the crowd on their feet included:
"Hustlin'" - This song, which propelled Rick Ross to mainstream fame, was an instant hit and remains a fan favorite. The pounding beat and Ross's commanding delivery had the entire club chanting along.

"Aston Martin Music" - Known for its smooth, luxurious vibe, this track featuring Drake and Chrisette Michele had the audience swaying to the rhythm.

"BMF (Blowin' Money Fast)" - With its gritty lyrics and infectious beat, this song had everyone in the club feeling like a boss.

"Stay Schemin'" - A collaboration with Drake and French Montana, this track showcased Ross's lyrical prowess and had the crowd rapping along.

"I'm On One" - Ross's verse on this DJ Khaled hit had the crowd going wild as they rapped along to every word.
The Afterparty
After the electrifying performance, the party didn't stop. Oxford Social Club continued to provide the perfect atmosphere for an unforgettable night out. The club's top-notch DJs kept the music pumping, and guests danced the night away. Signature cocktails flowed freely, and the VIP areas were buzzing with excitement.
Legendary.
Rick Ross's performance at Oxford Social Club in San Diego's Gaslamp Quarter was nothing short of legendary. From the moment he stepped on stage to the final note, it was a night filled with music, energy, and unforgettable moments. Oxford Social Club, known for its commitment to delivering top-tier entertainment, lived up to its reputation, providing a perfect setting for the hip-hop icon's performance.
If you're looking for an exceptional nightclub experience in San Diego, Oxford Social Club is undoubtedly the place to be. With its stylish ambiance, world-class DJs, and a history of hosting iconic artists like Rick Ross, it's no wonder that it's considered the best nightclub in the city.
Whether you're a die-hard Rick Ross fan or simply looking for a night of excitement and entertainment, Oxford Social Club in San Diego's Gaslamp Quarter is the place to be. It's where music, style, and nightlife converge, creating memories that will last a lifetime. Don't miss the next unforgettable event at this premier nightclub!