Celebrate Drinksgiving at The Oxford Social Club!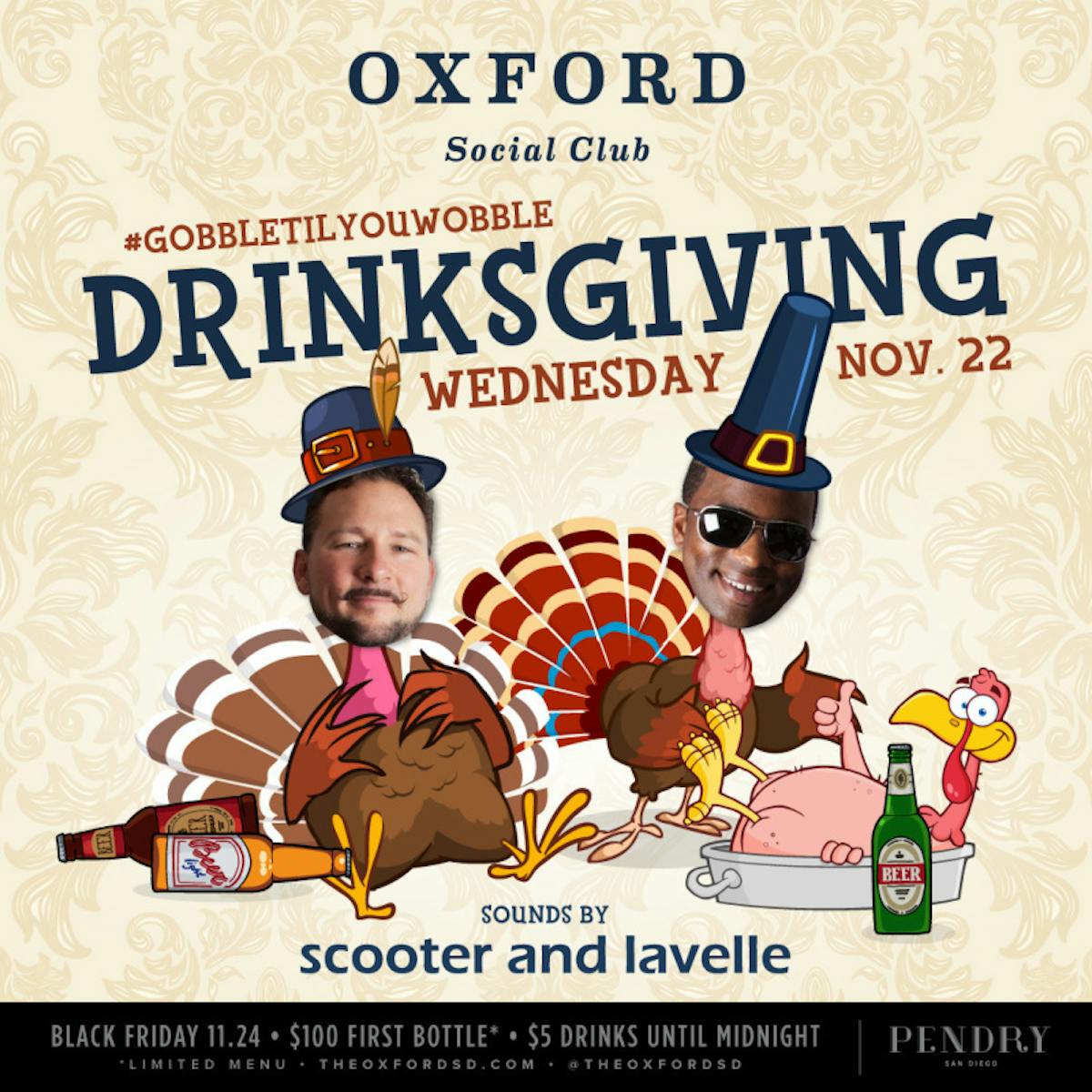 It's a funny thing about Thanksgiving. Some people love it for the cozy family and friend bonding time; others loathe it due to the the stress involved with travel and potential family feuds.
Regardless of which of the aforementioned camps you're part of, the Drinksgiving event at The Oxford Social Club is the perfect way to pre-funk for the big day. If you're excited about Thanksgiving, it's the perfect kick-off to a joyful weekend. On the other hand, if you're dreading Turkey day, then it's the perfect time to drown your sorrows and/or gain a little liquid courage to deal with the challenges ahead.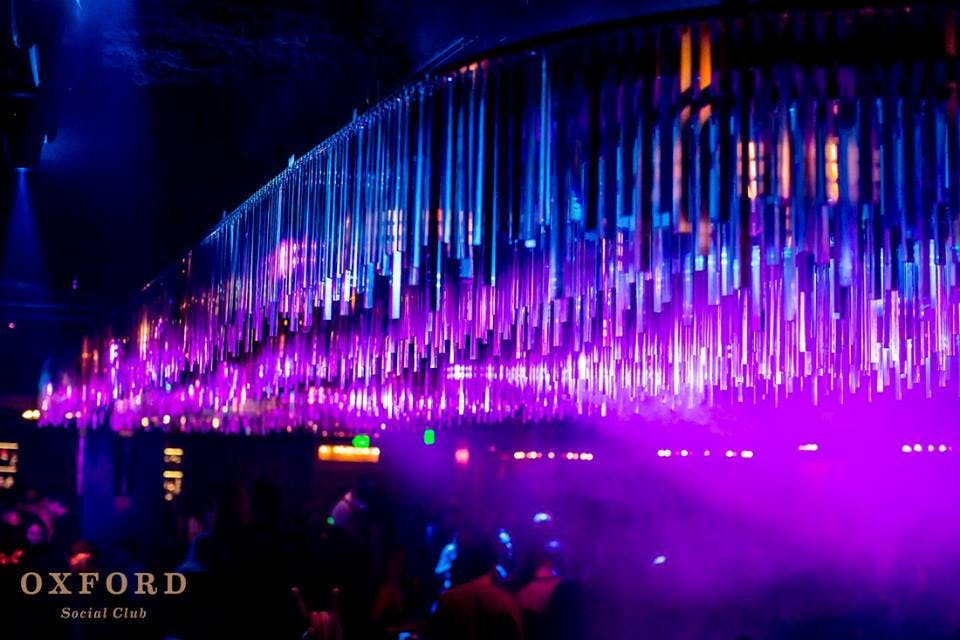 (Source: Oxford Social Club Facebook page)
Drinksgiving at The Oxford Social Club. Did you know that the evening before Thanksgiving is one of the biggest nights for going out? This is especially true in San Diego's bustling Gaslamp Quarter, and we're definitely going to be part of the celebration! The Oxford Social Club, located in the Pendry San Diego, is the perfect place to celebrate Drinksgiving. We'll be featuring some great music from Scooter and Lavelle. DJ Scooter and Lavelle Dupree are award winning DJs unto themselves; but together, they create an unforgettable party experience.
Drinksgiving: a real holiday? While you're unlikely to find "Drinksgiving" listed on most wall calendars or day planners, it is a recognized phenomenon in pop culture. The evening before Thanksgiving is referred to as either "Drinksgiving," or sometimes "Black Wednesday" or "Blackout Wednesday" (as a sort of joking alternative to Black Friday, the popular shopping day which comes directly after Thanksgiving).
Why make drinking a tradition before the holiday? Primarily because, well, people can and so they do. Plus, it's great fun. Relatively few people work on Thanksgiving Day, and universities are closed. This means that there's a large contingent of people who find themselves with a Wednesday wherein they don't have consequences or a required wake-up time the next day! In some areas, "Drinksgiving" is an even bigger party night than New Year's Eve or St. Patrick's Day.
So take advantage of this pre-holiday sensation, and enjoy! Of course, always be sure to take the proper precautions to enjoy a safe night out, including taking taxis, having a designated driver, and enjoying drinks in moderation!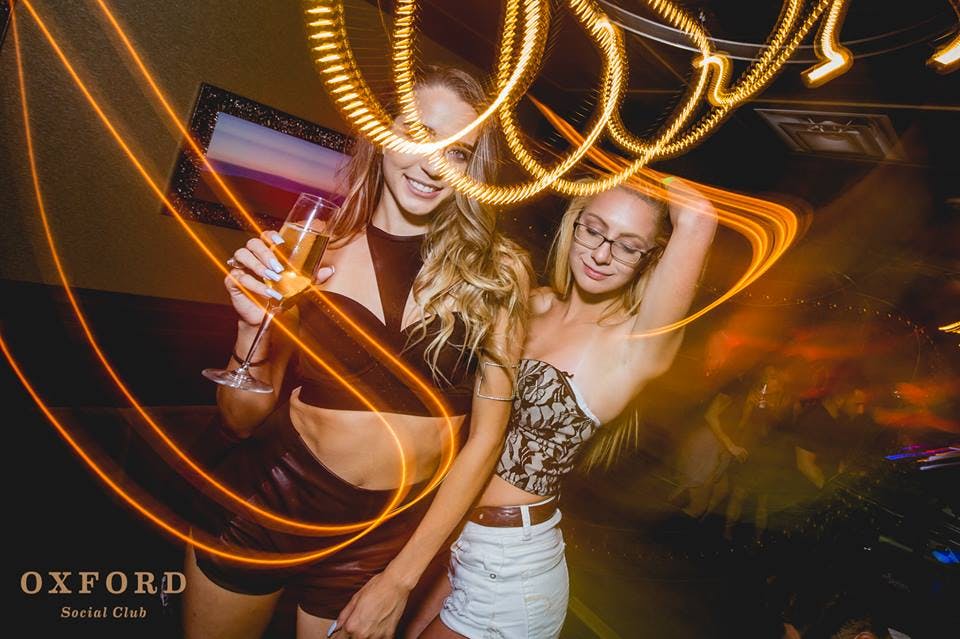 (Source: Oxford Social Club Facebook page)
The Oxford Social Club: your night-out destination. Whether you live in San Diego or are in town for the holidays, The Oxford Social Club is a must-visit destination, not only on Drinksgiving but at any time of year! Simply put, The Oxford Social Club is nightlife, elevated.
Our avant-garde nightclub is located in the groundbreaking and luxuriously stunning Pendry San Diego, located in the heart of the Gaslamp District. We take our inspiration from the energy, attitude, and culture of our neighborhood, and provide a swanky nightclub setting for the evening's adventures.
The Oxford Social Club is part of the Clique Hospitality group, which is world-renowned for its beautiful and innovative concept eateries and clubs in San Diego, Las Vegas, and beyond. One of the guiding principles of all of the Clique Hospitality venues is that they must offer not just drinks and / or food, but deliver an experience to the customer.
You'll definitely find an experience at the Oxford Social Club! The details are painstakingly attended to, from the fantastically quirky decor to the carefully curated cocktail list and the ever-evolving music program which features high-energy stylings of trendsetting national and local deejays.
In addition to our world-class cocktail menu, we also offer bottle service for those desiring a more private and/or boutique experience.
As Clique Hospitality partner Andy Masi puts it, "Oxford Social Club will put the focus back on the experience as a whole and really emphasize the things that made bars, lounges and nightclubs great in the first place: the environment, the drinks, the people, the conversations."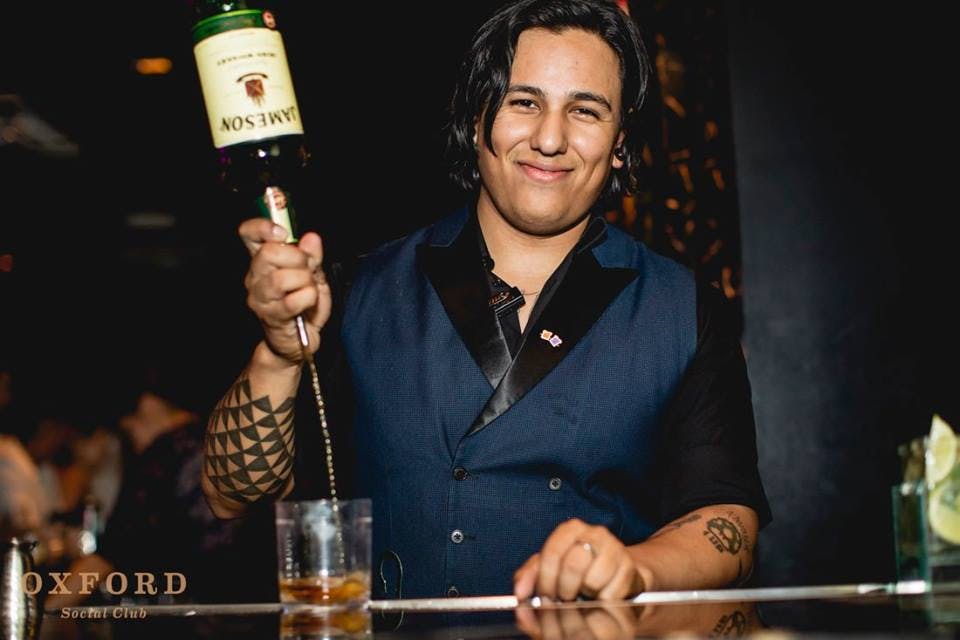 (Source: Oxford Social Club Facebook page)
Drinksgiving at The Oxford Social Club: what you need to know. Ready to join us for Drinksgiving? Here's what you need to know:
When: Wednesday, November 22, 2017
Location: The Oxford Social Club, located in The Pendry San Diego
Times: regular hours
Entertainment: provided by Scooter and Lavelle.
For more information and to view our menu, visit our website.
Thanksgiving can be a stressful time of year. Whether it's good stress or bad stress, celebrate or commiserate at the The Oxford Social Club's Drinksgiving event. It's bound to make your holiday merry and bright!
Have you ever celebrated Drinksgiving?