Bobby French – Oxford Social Club November 18, 2017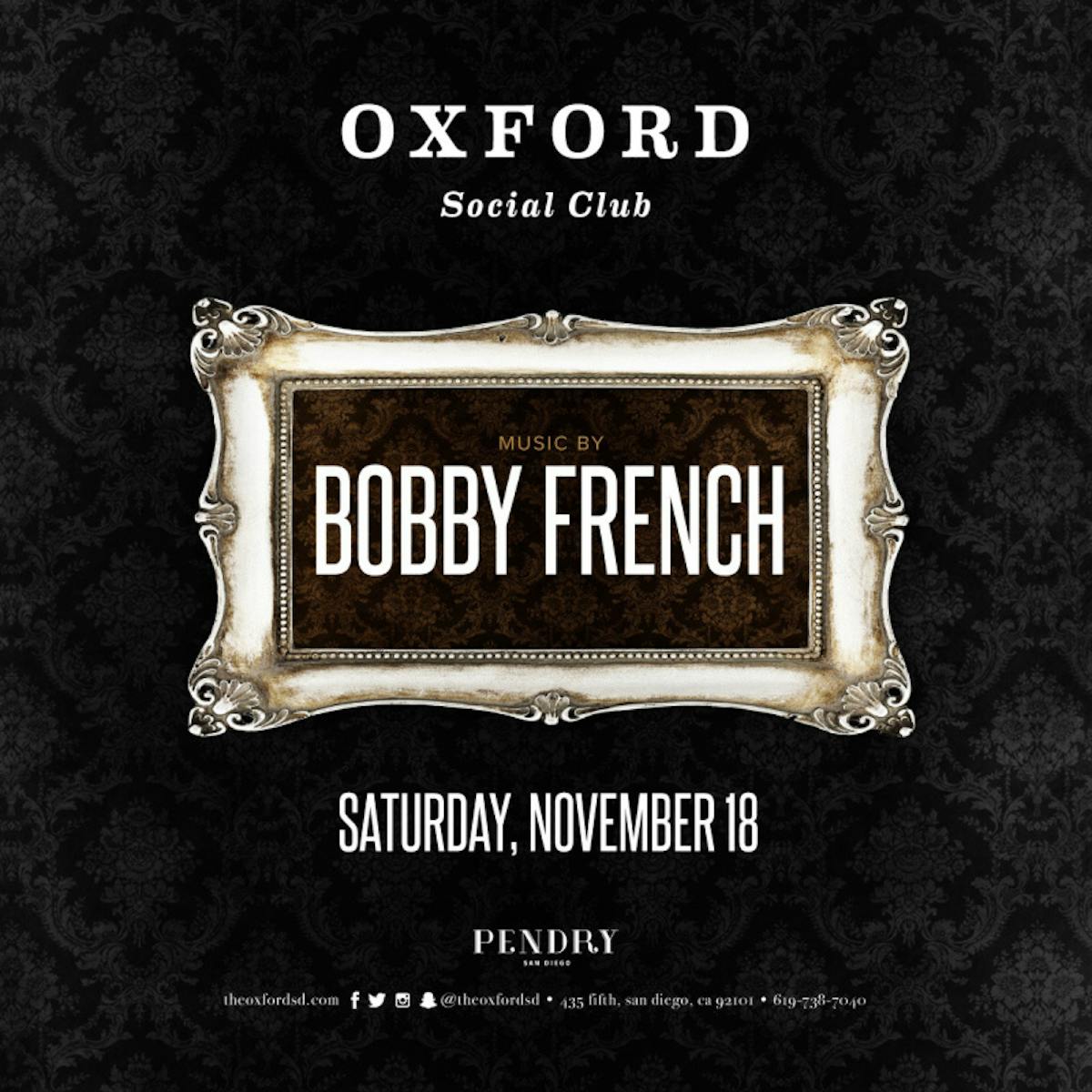 Bobby French Elevates the Night at San Diego's Elite Nightclub
On November 18, 2017, the Oxford Social Club, a beacon in the San Diego Nightclub landscape, resonated with the captivating beats of Bobby French. This event showcased the club's dedication to presenting top-tier musical experiences amidst San Diego's vibrant nightlife.
Bobby French: Crafting Unforgettable Moments in the Best Night Club San Diego Celebrates
Renowned for his eclectic mixes, Bobby French transformed the Best Night Club San Diego features into a rhythmic haven. The atmosphere was electric, with attendees swaying to every beat, truly capturing the spirit of San Diego's nightlife. For those keen on understanding the evolution of DJing, this Billboard article offers a comprehensive overview.
Highlights of Bobby French's Performance
Unique Soundscapes: Bobby French's set was a blend of classics and contemporary hits, ensuring a dynamic dance floor from start to finish.
Engaging Visuals: The club's state-of-the-art lighting complemented Bobby French's performance, creating a visually stunning experience.
Connection with the Crowd: His interaction with the audience added a personal touch, making the night even more memorable.
Anticipate More at Oxford Social Club
If you missed Bobby French's performance, don't worry. The premier Night Club Near Me is always gearing up for the next big event. Keep an eye on our events page to ensure you're part of the next musical journey at Oxford Social Club. For a global perspective on how DJs are shaping the music industry, delve into this Resident Advisor feature.